Apple Shape Gel Cold Pack are made from FDA Approved HDPE , BPA Free , Food Safe Solid Plastic and with Perfect ultrasonic welding sealing , no leaking . Apple shape gel cold pack keeps food or drink or medicine cold and fresh for longer . Cute gel cold pack is very popular for everyday use in lunch bags , lunch boxes and coolers .
Note : Gel cold pack cannot be placed in the dishwasher or microwave .

Usage : Put the gel cold pack into refrigerator to be freezed completely for 10-12 hours,then remove from freezer and place into cooler bag next to food or fruits.
Apple Shape Gel Cold Pack Functions:
For keep food fresh,Suitable for lunch box,picnic etc.

For beverages cold storage.

For home nursing.Used as a medical ice pack

For saving electricity and keep cool.It will still release cold and keep refrigerator at the refrigerating temperature when power off.

For promotion,gifts,or advertising items.
Product picture details show: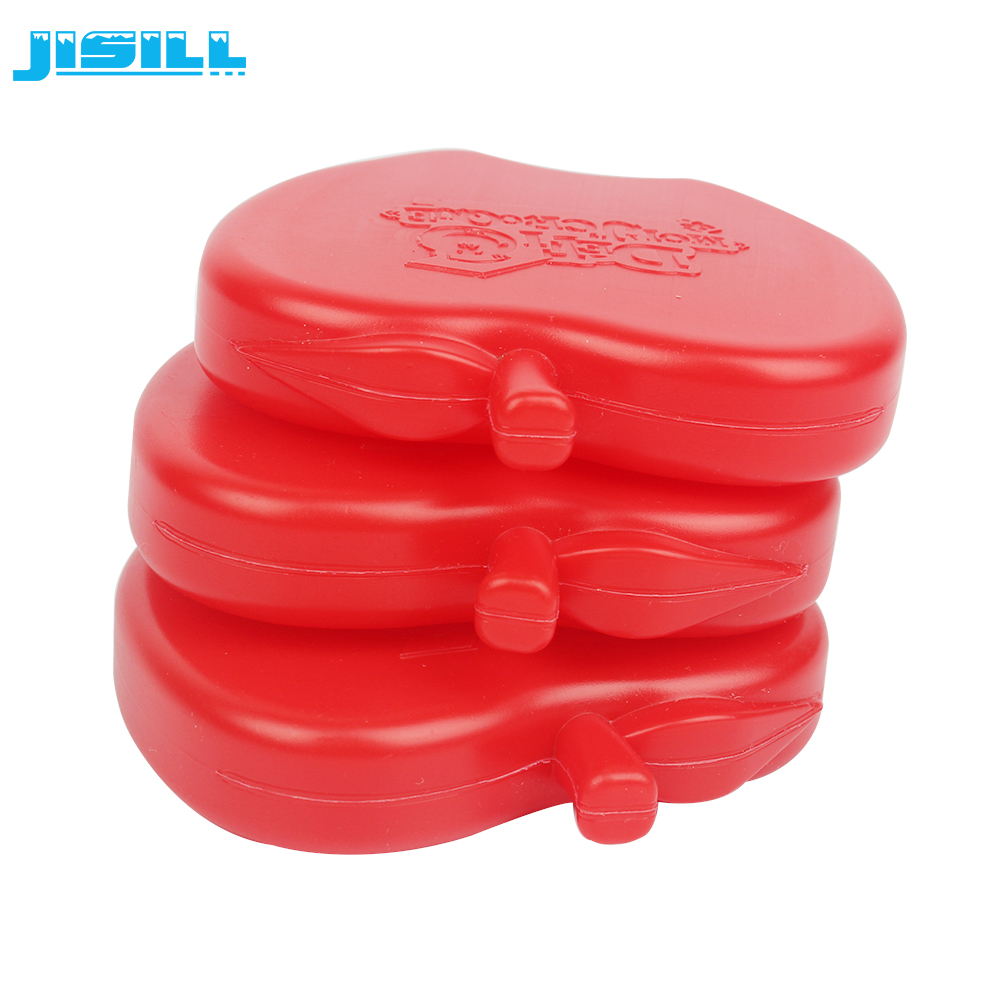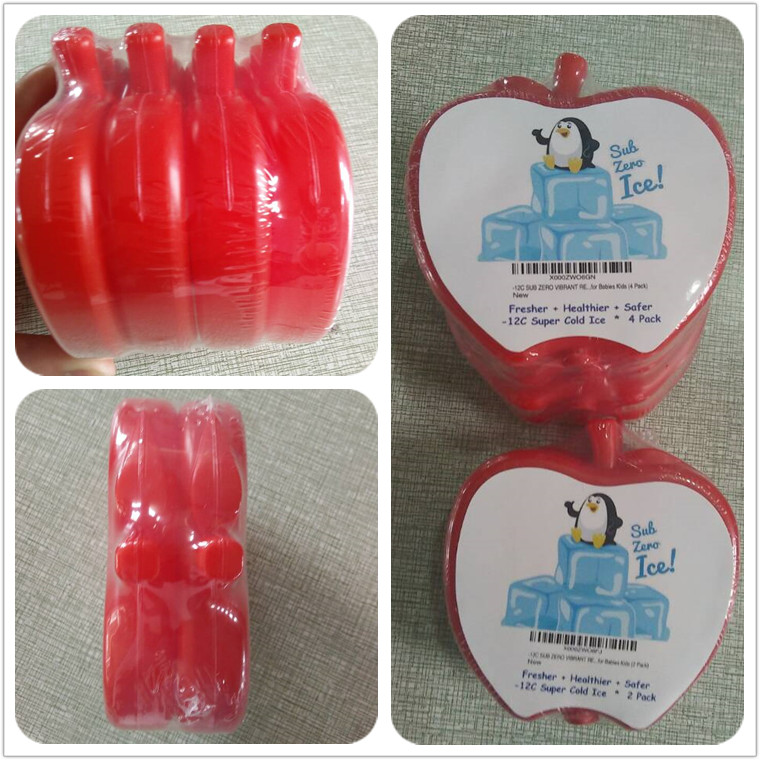 Inside Material SAP or Phase Change Materials (PCM) are ideal products for thermal management solutions . This is because they store and release thermal energy during the process of melting & freezing (changing from one phase to another) . When such a material freezes , it releases large amounts of energy in the form of latent heat of fusion, or energy of crystallisation . Conversely , when the material is melted , an equal amount of energy is absorbed from the immediate environment as it changes from solid to liquid .

This property of PCMs can be used in a number of ways , such as thermal energy storage whereby heat or coolness can be stored from one process or period in time, and used at a later date or different location . PCMs are also very useful in providing thermal barriers or insulation , for example in temperature controlled transport .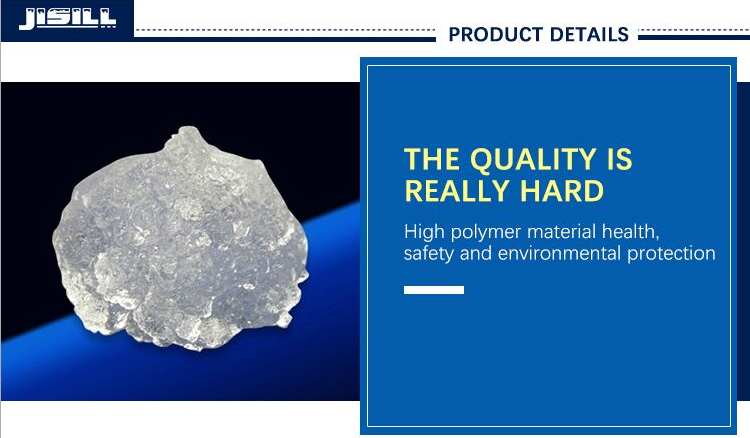 Product Certifications : FDA SGS MSDS (Material Safety Data Sheet) CPSIA (Customer Product Safety Improvement Act )